Manu Tuilagi the Leicester Tigers rugby star has made an announcement on social media that he has become a father. This is the first time Tuilagi has become the father and his excitement is clearly visible on his face.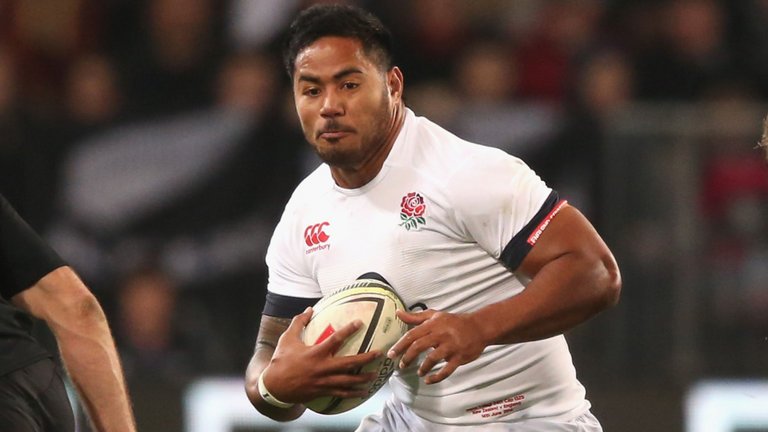 Tuilagi is 26-year-old now and he plays from England international. When he became a father, he could resist making an announcement about this and thus he took the social media platform to declare the news. He published a photograph of him holding the newborn daughter.
Tuilagi has named his daughter already Leilani Lea'auta Tuilagi. Manu posted the picture on of his with his pretty daughter on both Twitter and Instagram after her fiancée Chantelle Garrity given birth to the baby girl.
He posted the picture online and said, "Oh God, we thank you for blessing us. This is the best gift anyone could ever wish for. His another post says "Yesterday was our life's best day as we welcomed our beautiful baby girl in our life Leilani Lea'auta Tuilagi. He said "I am so proud of my amazing fiancée @chantellegarrity. You will be an amazing mom and trust me baby, me and Elvis are lucky to have you."
Tuilagi also thanked the midwives for her support and said "Thank you to all the midwives @leicestershospitals for the support and help."To my mum as well as all other mums out there, you all are the real heroes in this world."
The post of Tuilagi has received over 6,000 likes on Instagram. The likes have come from everyone, including the fans of Manu. Rugby players and Fans and congratulated the couple and wrote in reply. Lions, England and Saracens star Owen Farrell posted: "Congrats Manu." England and Northampton Saints center Luther Burrell posted: "Congrats chief!!"